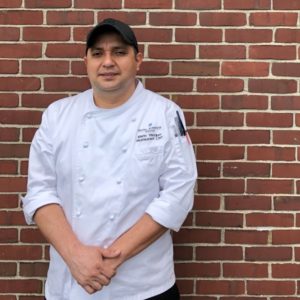 Mario Vasquez 
Restaurant Chef
Originally from El Salvador, Chef Mario Vasquez incorporates a Latin influence into the dishes he creates as Restaurant Chef at Royal Sonesta Boston. He is responsible for creating new menus and recipes, in addition to managing functions and food production for the hotel's restaurant.
Vasquez began as a line cook before working his way up to Restaurant Chef. Before his employment at Royal Sonesta Boston, he worked side by side by the Head Chef at Hilton Hotel as a First Cook. He has also worked as a trainer at Cheesecake Factory, where he taught new employees how to execute recipes properly.
When he's not working, you will find Vasquez cooking for his son's football team on game nights. He is passionate about food and gives back to his community through his love of cooking.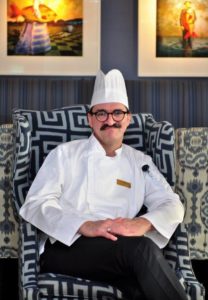 Cedric Beguin
Pastry Chef
Pastry Chef Cédric Beguin was raised in Versailles, France with a family who loved to cook and frequently gathered around the dinner table. His passion for baking began as a fascination with his grandmother's baking and his experience in his father's bistro south of Paris.
Beguin absorbed the French culture and ideals for food during the many summers spent traveling around France and working in local bakeries.
His expertise in baking adds flavor and zest to the Royal Sonesta where he currently works  to create impressive plated desserts and spectacular banquet sweets.